---
---
---
---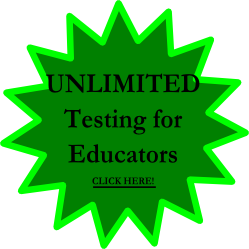 NEWS RELEASE
Ferguson Case Cause for Using the Racial Attitude Survey
Paris Terrorist Attack is a good reason for using the Racial Attitude Survey
NOVAMANTOM BLOG
The blog above is open to everyone. Just follow the link to join the blog.
About the survey...
Nova's Racial Attitude Survey was designed for use in a workplace or school setting to help understand employees' and/or students' attitudes toward cultural diversity. This latest version is being re-released as an online survey that anyone can take.

In a time when discrimination law suits are a common occurance, the Racial Attitude Survey allows companies to take a proactive approach by testing their employees before problems arise. If necessary, they can then implement diversity training for their employees and hopefully avoid discrimination law suits. This article highlights some of the astronomical costs companies can occur over the course of a law suit. Mr. Rundquist's Cultural Diversity Test (which includes the Racial Attitude Survey) was the topic of this article in an issue of Entrepeneur magazine which talked about the benefits of diversity testing in a business setting.



The Racial Attitude Survey is divided into several different catagories of questions. Begin by selecting a race to answer questions about - it should be one other than your own. The questions will scale how much you agree or disagree with given comments or how much you would object or not object to certain situations. Please answer truthfully, not how you think you should answer.



Section 1: BACKGROUND QUESTIONS
These are just a few simple questions about your background. Choose the most appropriate answer.

Section 2: PHYSICAL
These deal with the physical traits of a race.

Section 3: EGO STRENGTH
This section is divided into 6 sub-sections (Dominance, Control, Anxiety, Ethics, General Social, and On The Job).

Section 4: SOCIAL DISTANCE
How accepting would you be having a person of the chosen race in part of your everyday life?

Section 5: CASUAL CONTACT
How accepting would you be coming into contact with a person of the chosen race in these situations



---
How much does it cost?...
***NEW*** Schools and Colleges ***NEW***
Nova Media, Inc. is now offering UNLIMITED testing to schools and colleges for an annual fee of $79.00. Educators wishing to enroll their school can simply click the PayPal link below. You will receive a group control number which students/staff will need to enter when taking the test. This number will allow tracking of your results while still providing anonymity.
UNLIMITED SCHOOL AND COLLEGE TESTING
$79.00 per year
Pay Using PayPal
---
INDIVIDUALS
There is no charge to take the survey, however, you must pay in order to receive a copy of your results. If you want to receive a copy of your survey results, you must receive a (group) control number from Nova Media, Inc. prior to taking the online survey. This number is used to track survey results while keeping the identity of the survey taker anonymous. The cost for an individual to take the survey and receive their results is $15.00. Payment can be made through PayPal by clicking the banner below. If you're interested in group testing, please read on below.

INDIVIDUAL TEST
$15.00
Pay Using PayPal
---
---
Other Links
---

Target Corporation - Diversity and Inclusion
***The General Social Survey ***
*** GSS Codebook ***
---

Damon J. Keith Center for Civil Rights (Wayne State Univeristy)
Thomson Reuters Expert Witness Services
Teachers Pay Teachers
Teachers Pay Teachers:NovaManTom Profile
Horse is Boss(game)
Exploring Racial Bias Among Biracial and Single-Race Adults: The IAT
Individual Diversity Assesment
USA Today - Poll on Prejudice in America
Teaching Tolerance
Teaching Tolerance (Mobile Devices)
---
A STUDY OF THE IMPACT OF RACIAL ATTITUDE ON THE PERCEPTION OF ADVERTISING
by Cynthia Jane Lewis
---
CORPORATE GROUPS
If you would like to have your entire organization tested, please email the author. Group pricing is as follows:
EXECUTIVE GROUP OR DEPARTMENT COST:
2 to 5 participants - $7.00 per person
16 to 50 participants - $5.00 per person
51 to 100 participants - $4.00 per person
101 to 500 participants - $3.00 per person
501 to 999 participants - 2.00 per person

This is designed so that one can do a random sample of emloyees
or others for tests results.
---
I'm ready...show me the survey!



The complete survey consists of 85 questions and takes about 5-10 minutes to complete. Take as much time as you need to answer the questions. There are no right or wrong answers.


Racial Attitude Survey Click Buy Now

---
---
This survey was developed by
Thomas J. Rundquist, MA
© 2008 Nova Media, Inc. & Nova Counseling Associates, Inc.

May not be reproduced in any form without written permission from
Nova Media, Inc. & Nova Counseling Associates, Inc.
All rights reserved.

You can contact the author through email by clicking here
Free Web Counters
---
---